CANCELED – No Meeting in March
Dear Writers,
In light of the COVID-19 virus, we are following the advice of the County of Santa Clara Health Department, and canceling the Monday evening meeting (March 9th) at China Stix.
We are hopeful that we will be able to resume April 13th. Our featured speaker will be agent Elizabeth Kracht, whose book THE AUTHOR'S CHECKLIST has just been published. 
Meantime, NY Times Bestselling author,Cara Black, has been rescheduled for June 8th.
Stay healthy and look forward to seeing you next month.
Sincerely,
Edie Matthews
President SBW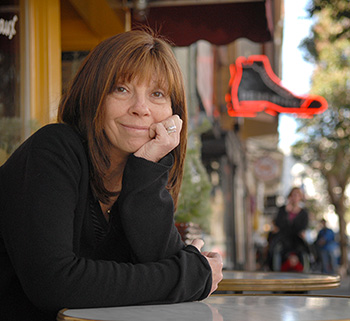 A good mystery unspools much like the weaving of a spider's web: gradually yet consistently, appearing haphazard in the initial stages, and culminating in a dazzling whole that ties together all loose ends in supremely satisfying fashion. The genre that achieved its modern manifestation in the work of Edgar Allen Poe has introduced the world to some of the most famous fictional characters in literature, from Sherlock Holmes to Hercule Poirot. A mystery's twists and turns keep the reader hooked. When the climactic discovery is made, it upends expectations. Yet, if readers go back, they notice the subtle hints dropped that, while initially unnoticed, now make the conclusion appear all but inevitable. In our dinner meeting on March 9, Cara Black will guide us through the writing of a mystery.
Cara Black is the
New York Times
and
USA Today
bestselling author of 19 books in the Private Investigator Aimée Leduc series, which is set in Paris. Cara has received multiple nominations for the Anthony and Macavity Awards, a
Washington Post
Book World Book of the Year citation, the Médaille de la Ville de Paris—the Paris City Medal, which is awarded in recognition of contribution to international culture—and invitations to be the Guest of Honor at conferences such as the Paris Polar Crime Festival and Left Coast Crime. With more than 400,000 books in print, the Aimée Leduc series has been translated into German, Norwegian, Japanese, French, Spanish, Italian, and Hebrew.
When: CANCELED – No Meeting in March
Where: China Stix
2110 El Camino Real, Santa Clara 
(Scott Blvd & El Camino Real)
Authentic Cuisine inspired by Mandarin, Szechuan, & Taiwanese
Cost: $30 members, $35 non-member (includes dinner)