JOIN US FOR OUR NEXT MEETING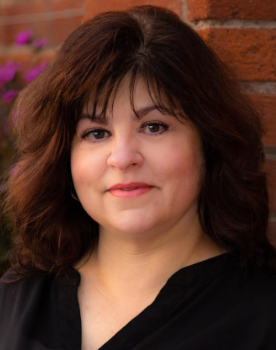 Hitting the right pace and mastering the art of timing can ensure success across a wide range of domains, from sports to music. Writing is no exception. A talented writer rises above the words, sentences, and paragraphs, soaring high overhead to glimpse the overarching ebb and flow of the narrative. The best works are invariably stretched taut, such that they can be plucked like the string of a violin, producing a rich, multi-layered melody of meaning. Just as a stand-up comedian instinctively pauses before delivering a punchline, a seasoned writer seeds the narrative with intriguing clues at carefully timed intervals, drawing the reader in before delivering the satisfying payoff. On November 9, Heather Chavez will guide us through the process of pacing your work to perfection.
After writing a few unpublished novels, which she calls her "practice books," Heather struck gold when she completed the manuscript for No Bad Deed. She subsequently signed a two-book deal with William Morrow in 2018 for more than $500,000 with foreign rights included. A Booklist review called No Bad Deed "an extraordinary thriller from a debut author that may well become the book everyone is talking about." Heather believes that correctly pacing her narrative was the key that attracted her agent and publisher, and she will share her techniques with us.
Heather graduated from UC Berkeley's English literature program before working as a reporter for the Lake County Record Bee, a copy editor at The Press Democrat, and a public affairs representative at Kaiser Permanente. During her writing journey, Heather noticed that her critique group partners were members of Redwood Writers, the Santa Rosa branch of the California Writers Club. She decided to become a member too, and is thus another success story of our organization.
When: Monday, November 9 at 7pm
Where: Zoom Online Platform (details forthcoming over email – Join the Club here)