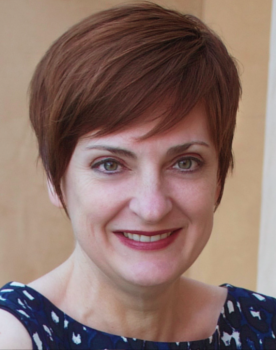 Creativity occurs when two ideas are connected that were not previously connected. The recently departed Stan Lee revolutionized comic book storytelling by infusing classic mythology with modern psychology. Stephen King's first published novel Carrie seamlessly blended teenage insecurities and supernatural phenomena, resulting in a multi-layered narrative that was greater than the sum of its parts. The analytical mind breaks concepts down into their constitutive elements, and the creative mind reassembles those elements into new, intriguing combinations. As Arthur Schopenhauer once observed, "Talent hits a target no one else can hit; Genius hits a target no one else can see."
Ideas can come from anywhere — but what if you don't have time to wait for inspiration to strike? In our dinner meeting on February 11th, Marla Cooper will guide you through a more active creative process. Learn brainstorming techniques that will help you generate ideas on demand, make associations, bust through writer's block, and supercharge your writing process. We'll talk about how to generate multiple ideas, decide which ones are worth pursuing, and weave them into a narrative you'll love working on.
Marla Cooper is a mystery author and freelance writer whose day job is coming up with ideas for other people. Marla has written all sorts of things, from advertising copy to travel guidebooks to the occasional haiku, and it was while ghostwriting a guide to destination weddings that she found inspiration for the
Kelsey McKenna Destination Wedding Mysteries
. Her debut novel,
Terror in Taffeta
, was a Lefty and Agatha finalist for Best First Mystery Novel, and book two,
Dying on the Vine
, was a Lefty finalist for Best Humorous Mystery. Originally hailing from Texas, Marla lives in Oakland, California, with her husband and her polydactyl tuxedo cat. Learn more at
www.marla-cooper.com
and
www.chicksonthecase.com
.
When: Monday, February 11 at 6pm; talk begins at 7:30pm
Where:
Hometown Buffet 2670 El Camino Real, Santa Clara, CA 95051
(New Location)
Cost to attend : $15 for Members, $20 for Guests
(Cost of admission includes a $10 rebate on the purchase of a dinner)