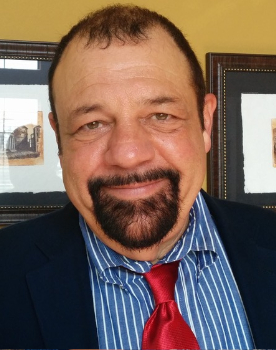 Screenwriters have a secret. They know how to tell a compelling story. Top-grossing pictures rake in millions, even billions, of dollars. What's their technique? At our next ZOOM meeting, Professor Scott Sublett reveals the wizardry of their success.
"Plot," "structure" and "planning" are dirty words in some quarters, and if you think make-it-up-as-you-go-along writing is the only writing that has inspiration, truth and integrity, this presentation is going to challenge that assumption.
If you want your writing to have more conflict and narrative thrust, these steps will help elevate your work.
Professor Sublett will explain the role of conflict, external and internal, and how it fuels a scene. How do you "hook" your audience? Who's the hero? What's his/her goal? What's at stake? The spine: decisions that make your idea writable. This and more will be covered.
Our speaker draws from decades of experience. He is a tenured professor at San Jose State University where he teaches screenwriting, playwriting, and film studies. His credits include writing and directing the feature film Bye-Bye Bin Laden, named "Best Feature" at the South Beach Animation Festival, and the feature Generic Thriller, starring Academy Award-winner Shirley Jones. His musical Stealing Freedom, the story of black Civil War hero Robert Smalls, was presented by Manhattan's Amas Musical Theatre in 2017 and 2018.
His musical Die, Die, Diana played the New York International Fringe Festival. The stage version of Bye-Bye Bin Laden produced by Custom-Made Theatre in San Francisco, was named "one the top five premieres of 2004" by The Bay Guardian. He is the author of Screenwriting for Neurotics: A Beginner's Guide to Writing a Screenplay from Start to Finish.
Finally, whether you writing a screenplay or narrative poem, this knowledge will elevated your writing.
Join us on ZOOM at 7 pm, Monday, September 14th. Details to come over email.