You are sitting on a goldmine. Your posts on social media and blogs can be transformed into so much more. Indeed, with the right focus and planning, your content can become a book-production machine. Learn how you can combine your blogging, social media, platform-building, and writing efforts to create successful books both from scratch and from previously published posts over and over again. On Monday, October 12 at 7pm, Nina Amir will guide us through this process, from posting to publishing.
With Nina's guidance, you will: (1) learn how to churn out books on and from your social media accounts and blogs, (2) discover how to write a book from scratch as you post and build a platform, (3) find out how to repurpose your social media and blog posts into a marketable book, (4) uncover the secret to having your content help you land a book deal, and (5) get the basic steps to churn out books of all lengths as you promote.
Nina Amir, the Inspiration to Creation Coach, is a 19X Amazon bestselling author of How to Blog a Book, The Author Training Manual, Creative Visualization for Writers, and a host of ebooks. As an Author Coach and one of 800 elite Certified High Performance Coaches world-wide—the only one working with writers—she helps her clients Achieve More Inspired Results. Nina founded the Nonfiction Writers' University and the Write Nonfiction in November Challenge. She passionately pursues opportunities to support writers and bloggers in their efforts to make a positive and meaningful difference with their words. You can find out more at http://www.ninaamir.com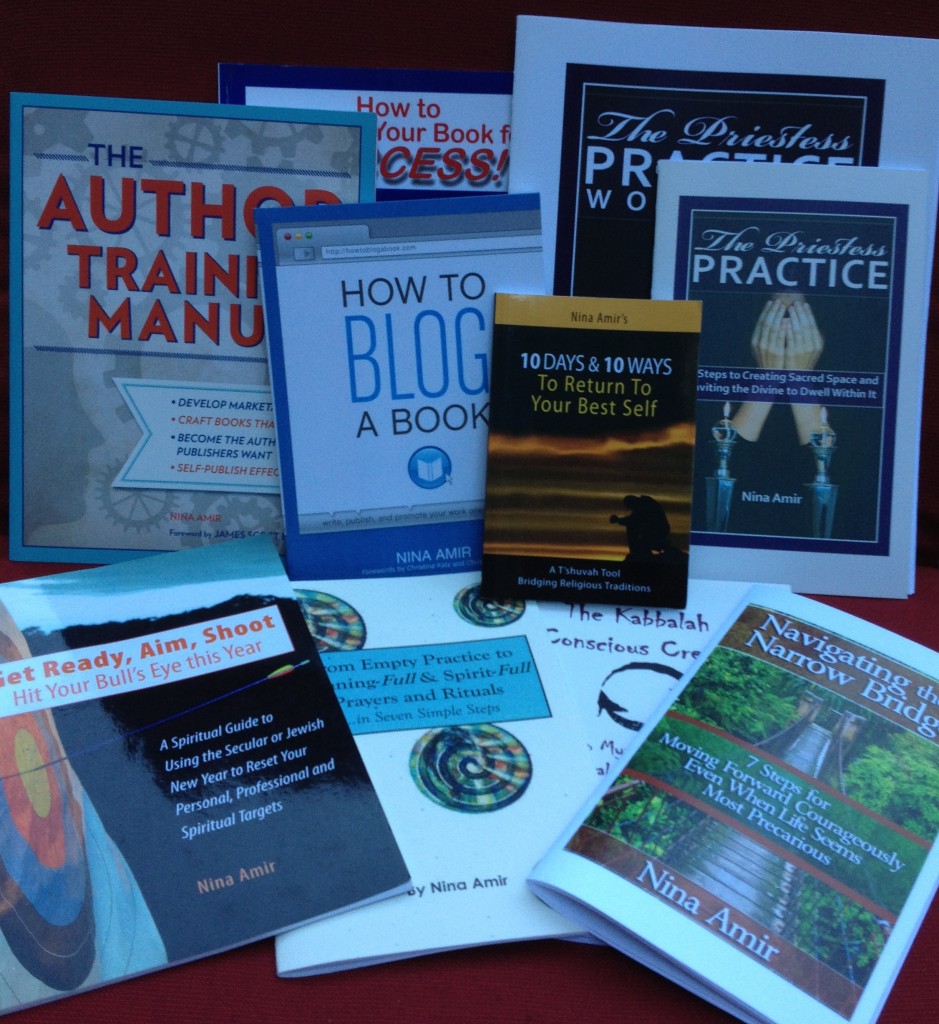 When: Monday, October 12 at 7pm
Where: Zoom Online Platform (details forthcoming over email – Join the Club here)
Halloween Costume Contest!
Yes, we're having a Halloween Costume Contest online! No need for the bottom half of the costume, the top half will suffice. And there will be prizes too. The five categories include: Funniest, Scariest, Prettiest, Literary, and Original. Have you always wanted to dress like a gladiator, but have skinny legs—here's your chance. Do you have a perfect green tunic, but no tights for a leprechaun—no need this year. How about. Captain Ahab? You won't need a peg leg. Join us for the fun at the next ZOOM meeting October 12th!