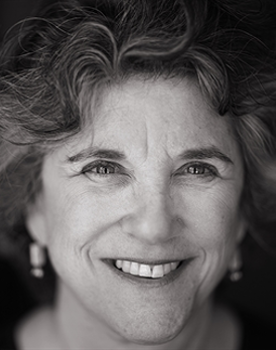 In the era of peak TV, with new entrants spending big to dethrone Netflix, studios are hungry for material. Agents scour bestseller lists, looking to snap up valuable intellectual property before the competition gets to it first. But that's not the only route for authors: with buzzy titles like Ready Player One and The Hate U Give, the film rights were sold before the books were even published. This year, no less than 29 books are being adapted into films. Theater is another possibility. Many noted theater successes started out as books: Alexander Hamilton, Wicked, Tuck Everlasting, and the perennial favorite–A Christmas Carol. Is your book a potential film or play? How do you write the adaptation? In our June 18 dinner meeting, Victoria Zackheim will answer these questions and more.
Victoria Zackheim is the author of the novel The Bone Weaver, and the editor of six anthologies, with the seventh, Mystery Writers on the Mysteries of Life, scheduled to be published in Spring 2020. She adapted five essays from her first anthology, The Other Woman, and created a play that had a nationwide simultaneous reading in more than twenty venues in November 2016. Proceeds for most of these readings went to local women's shelters. Her new play, Entangled, is in the reading stage and was recently read in Los Angeles and the Berkshires in Massachusetts.
Victoria wrote the screenplays MAIDSTONE (with a feature film now in development with Sara Jane Murray of Story Rhetoric) and ROZZY, based on the novel by Caroline Leavitt. She wrote the documentary Where Birds Never Sang: The Story of Ravensbrück and Sachsenhausen Concentration Camps, which aired nationwide on PBS. Victoria created Women's Voices and is a frequent speaker and instructor at writing conferences and for women's organizations in the United States, Mexico, Canada, and Europe. She is a freelance book editor of fiction and nonfiction and has contributed personal essays to many anthologies, the latest being Paul Fahey's EQUALITY.
When:
(New) 
Tuesday, June 18th at
6pm
; talk begins at
7:30pm
Where:
(New) 
Holder's Country Inn, 998 S. DeAnza Blvd, San Jose, CA 95129
Cost to attend : $15 for Members, $20 for Guests
(Cost of admission includes a $10 rebate on the purchase of a dinner)