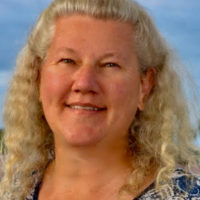 In the hands of an average person, a basketball is a source of fun and leisure. In the hands of LeBron James or Steph Curry, that same basketball can be used to generate hundreds of millions of dollars. Words are the same way. Everyone uses them, but a select few can do things with words that leave readers stunned in awe. These techniques are not secret; they are out there in plain sight for the world to see and learn from. As Grenville Kleiser observed, "The practice of storing the mind with choice passages from the best prose writers and poets, and thus flavoring it with the essence of good literatures, is one which is commended both by the best teachers and by the example of some of the most celebrated orators, who have adopted it with signal success." On the evening of August 17th, Kelly Harrison will guide us through this essential process of discovery and growth.
Kelly will show us how the masters create their sentences to keep their readers engaged from the start. We'll examine the craft of sentences and paragraphs by a variety of writers and discuss how their choices affect us as readers. We'll look closely at the types of sentences in English and how patterns of sentences can bore or engage readers. Come ready to work. Bring a page or two of your own writing–either printed or online (whatever mode works for you)–and be ready to highlight, count, and delve deep into your own sentences. We'll also "try on" some sentences and patterns. You'll come away with tools to help you spice up your writing and to critique and appreciate the writing of others.
Kelly A. Harrison, MFA, teaches at Stanford University and is an Emerita Lecturer from San José State University. She's currently the Associate Editor for West Trade Review and was a Managing Editor at Reed Magazine. She has written print and online content for various high-tech companies. She edited West Winds Centennial, a collection of works by the California Writers Club, for which she won the Ina Coolbrith service award. Her creative works have appeared in literary journals and anthologies, including Hidden Compass, TWO@SJSU, and Celebrate Creativity. In 2016, she attended the premier writing conference, Bread Loaf, in Vermont.
When: Monday, August 17th at 7pm
Where: Zoom – Members will be receiving an email with the Zoom invite
Become a South Bay Writers Member here