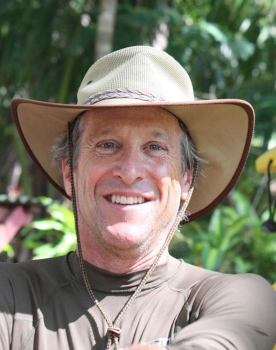 The short story has launched and inspired many a literary career. The daunting task of packing profound meaning within an economy of space has elicited enormous literary achievements in poetry and songwriting, and the short story is no exception. As Edgar Allen Poe once observed, "A short story must have a single mood and every sentence must build towards it." In the hands of a capable wordsmith, the short story shines because less is more. In our October 15th dinner meeting, Kirk Glaser will guide us through the unique features and challenges of the short story and explain what makes it so rewarding.
Kirk Glaser is the director of creative writing and a senior lecturer at Santa Clara University. He earned his Ph.D. in American literature at the University of California, Berkeley, and his B.A. from Dartmouth College. Awards for his work include an American Academy of Poets prize, University of California Poet Laureate Award, Sundog Poetry Prize, and Chester H. Jones National Poetry Prize. His poetry and fiction have appeared in The Threepenny Review, Sou'wester, Cortland Review, Cerise Press, Alsop Review, Bloodroot Literary Magazine, Mobius, The Caribbean Review, Berkeley Poetry Review, and elsewhere. He has received numerous awards and fellowships for his work, including an American Academy of Poets prize, C. H. Jones National Poetry Prize, University of California Poet Laureate Award, Richard Eberhart Poetry Prize, and Summer Literary Seminars 2010 Fellowship.
At Santa Clara University,
Glaser
focuses all of his writing classes on helping students to tap and develop their writerly selves first and foremost, while training the editor in each student to develop and refine the work. As a faculty adviser to the Santa Clara Review, he works closely with the student staff and practicum classes to build skills in writing, editing, and publishing as well as supporting the growth of the literary and arts community on campus.
When: Tuesday, October 15, at 6PM; talk begins at 7:30pm
Where: Holder's Country Inn, 998 S. DeAnza Blvd, San Jose, CA 95129
Cost to attend : $15 for Members, $20 for Guests
(Cost of admission includes a $10 rebate on the purchase of a dinner)