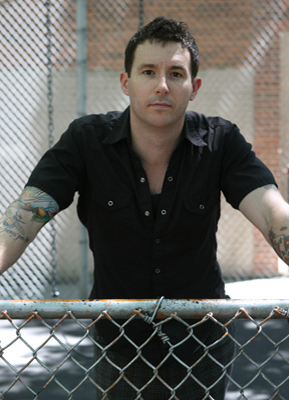 October 2015
Joshua Mohr
Exploring Plarachterization
New York Times bestselling author Joshua Mohr outlines his theory of "plarachterization," the inevitable union of plot and character. Joshua Mohr is the author of four novels, including Damascus, which The New York Times called "Beat-poet cool." He's also written Fight Song and Some Things that Meant the World to Me, one of O Magazine's Top 10 reads of 2009 and a San Francisco Chronicle best-seller, as well as Termite Parade, an Editors' Choice on The New York Times Best Seller List.
---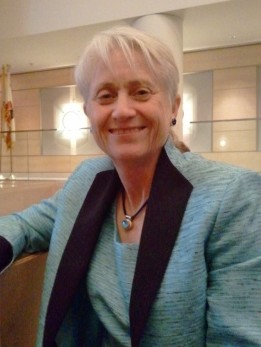 September 2015
Dr. Elaine Brady
Unleash Your Inner Poet & Make It Pay
Author Dr. Elaine Brady explores the merits of poetry and the benefits of dualistic writing. Using simple, quick exercises, Dr. Brady helps you unleash your inner poet to helps you branch out from your usual prose format, whether fiction or nonfiction, or to strengthen your current poetry practice. Dr. Elaine Brady is a psychotherapist who began a second career as a writer. Her first book, Forged in Fire: Girl on Fire, a novel in verse, was published this year.
---
August 2015
Amanda McTigue
Learn to Develop the Author's Voice
Author Amanda McTigue details how we may successfully develop our voice. Her debut novel Going to Solace was named a Best Read of 2012 by public radio KRCB's literary program "Word by Word." Her debut short story, "I Won't Tell," was picked up and anthologized by "The Writing Disorder." She's a Yale graduate and alum of both the Squaw Valley and Napa Valley Writers conferences. For years, she was a writer/consultant for Disney Entertainment and Paramount.
---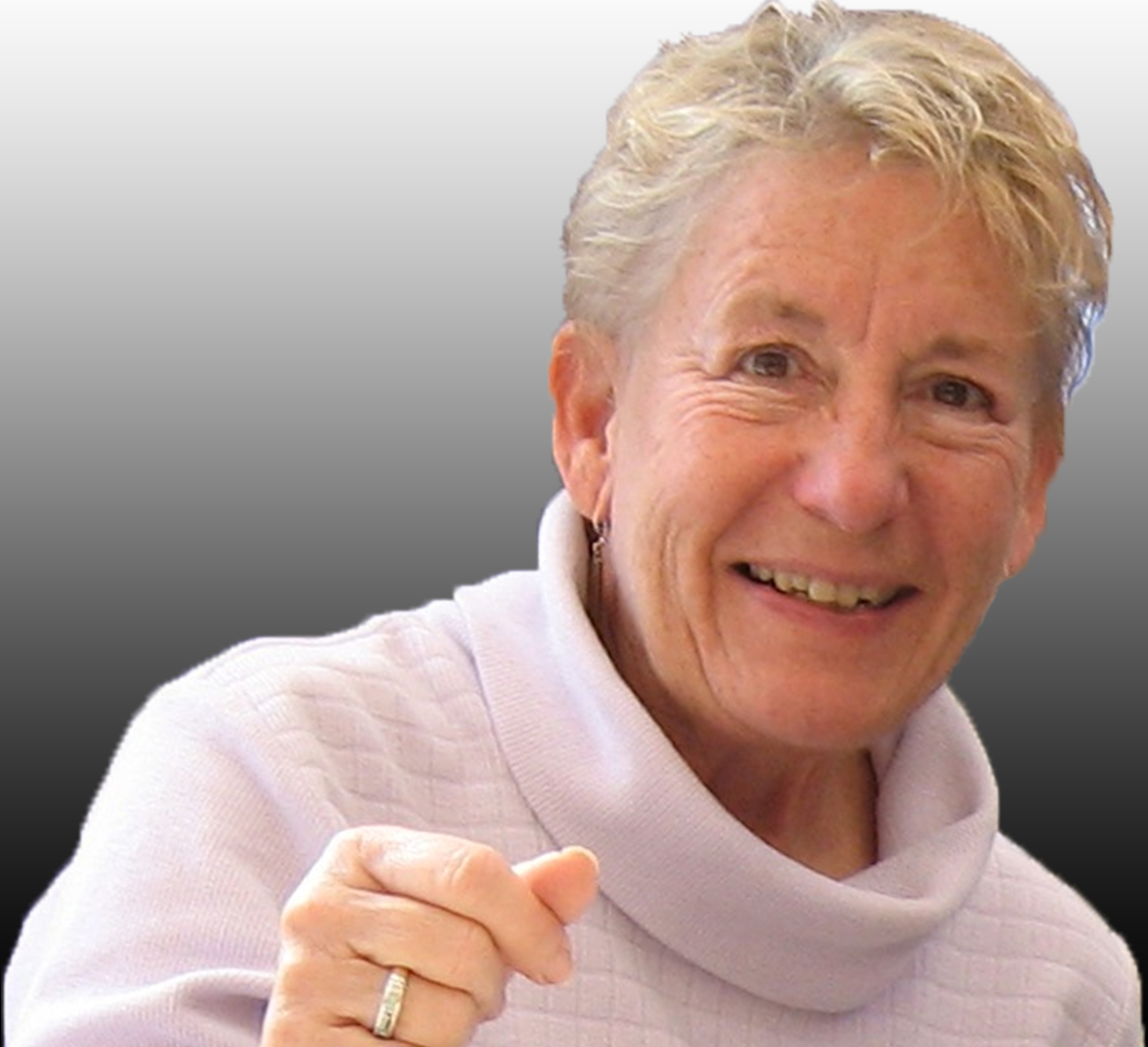 June 2015
Pat Hansen
Writing & Promoting Personal Memoir
Author and seasoned health and human sexuality educator Dr. Pat Hanson details her journey in memoir writing and the insights she gathered along the way. theinvisiblegrandparent.com
---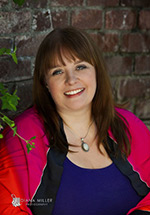 May 2015
Corinne Litchfield
Social Media Expert Details Platform Elements
Author and social media consultant Corinne Litchfield specializes in working with authors of all experience levels on building their online presence. She discusses the four elements you must consider when building your online platform, whether or not you really need a blog, and the tools you can choose from to build a website and social media presence that works for you.
---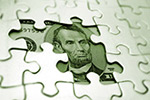 April 2015
South Bay Writers Author Panel
Hidden Costs of Writing & Publishing

What are the real costs, financial and otherwise, related to writing and publishing your work? It's hard to find trusted information. South Bay Writers authors Robert Balmanno, Dave L. Breithaupt, Hi-Dong Chai, Valerie Estelle Frankel, Marjorie Johnson, Victoria M. Johnson, and Helen Vanderberg shared their experiences from the trenches.
---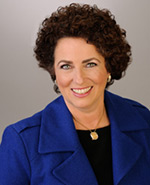 March 2015
Jill Lublin
Networking Magic

Networking strategist Jill Lublin shares tactics from her bestseller, "Networking Magic," to help writers get their work noticed. Discussion includes recognizing that everyone you meet is a potential contact to sell your books, how to influence people at meetings and gathering, and much more. www.jilllublin.com
---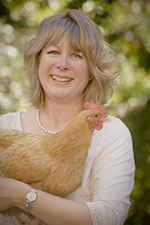 February 2015
Author Shelley Bates
Make Your Manuscript Shine With Revisions

Revision expert and award-winning author Shelley Bates shows us how to edit and polish our writing to make our manuscripts shine. She won the 2005 RITA Award for Best Inspirational Novel of the Year from Romance Writers of America. She writes Amish women's fiction as Adina Senft and steampunk as Shelley Adina.
---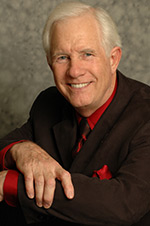 January 2015
Publisher Dan Poynter
Promote Your Book in the 21st Century

Best-selling author, motivational speaker, and publisher Dan Poynter discusses how we may successfully promote our work. He outlines the new technologies and avenues available for promotion. He has written more than 130 books and 800 magazine articles. For more information, visit www.parapublishing.com.
---
November 2014
Author Dick Yaeger
How to Use Amazon Service, CreateSpace

South Bay Writers member and author Dick Yaeger discusses his experience working with CreateSpace, an Amazon company that allows content creators to produce, publish, and distribute books, music, and video. Dick published two books through the CreateSpace service, Niki's Discovery and Niki's Touch: One Man's Quest for Answers, and is working on a third.
---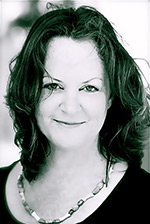 October 2014
Literary Agent Elizabeth Kracht
Learn How to Work With a Literary Agent

Elizabeth Kracht reveals a behind the scenes look at the literary agent/client relationship, including cost; process; contracts; commissions; royalties; promotion; acquisition; and editing, cover design, title, and format convention. She is an experienced acquisitions editor, freelance publicist, and writer. Elizabeth represents both literary and commercial fiction, as well as nonfiction. She has been with literary agency Kimberley Cameron and Associates of Tiburon since 2010.
www.kimberleycameron.com
---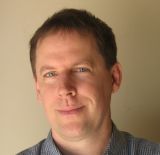 September 2014
Smashwords CEO Mark Coker
Trends Shaping the Future of Authorship

Mark Coker, founder of ebook distributor Smashwords, discusses trends in today's online publishing and distribution industries and reveals what is expected in the future. Learn how technology is driving change and how writers can take advantage. He also gives insight into how to package a story and get in front of readers. Coker received a BS in marketing from the Haas School of Business, UC Berkeley. In 2013 and 2014, Forbes Magazine named Smashwords one of "America's Top 100 Most Promising Companies."
---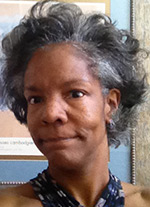 August 2014
Author Carla Walter
Dance with Writing:
From Idea Development to Publication & Purchase

Carla Walter will explain the dance of writing and how to get publishers to dance with you, from crafting a nonfiction idea, developing a winning query, creating a provocative proposal, to publication and purchase. She received the Margaret Fuller Award for Dancing in the Spirit of Recovery: 365 Daily Dance Meditations. Her literary fiction Leaving Cuba by Stark Raving Married will be released in Spring 2015.
---
June 2014
Author Nina Amir
Prep Yourself and Your Book Idea for Success

Expert editor and book coach Nina Amir reveals the process successful authors use to create business plans and proposals for their books. Learn how to view your ideas through the eyes of acquisitions editors and literary agents and discover if your book idea is marketable. Amir is the author of How to Blog a Book and The Author Training Manual, both available on Amazon.com.
---
May 2014
Author Tanya Egan Gibson
Bring Your Characters to Life With Effective Dialogue

Explore ways to use dialogue to strengthen characterization, reveal your character's emotional truths, help define his or her relationships, balance dialogue and summary, and prevent dialogue from becoming boring. Tanya Egan Gibson is the author of How to Buy a Love of Reading. She is also a freelance editor and writing teacher.
---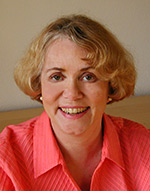 April 2014
Author Margaret Lucke
The Art of Suspense:
How to Keep Readers Turning the Pages

Our skill at creating suspense is what keeps readers coming back for more. Suspense is the artful tension you create between a reader's hopes and doubts, his or her concern for your characters, and their uncertainty about what lies ahead. It is the essential quality that makes your readers ask, "What happens next?" Explore techniques to create suspense and weave in conflict. Lucke is a writer and editorial consultant. Her written works include House of Whispers.
---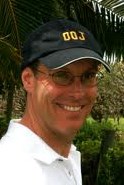 March 2014
Author Rick Acker
Author Law 101: Legal Issues & Writing

Rick Acker, author and California Deputy Attorney General, outlines the legal issues facing writers and the intricacies of Copyright, Fair Use Doctrine, Trademarks, Defamation, and Piracy. Today, as a result of Internet Publishing, a majority of the questions to which Acker responds deal with Fair Use of Media. The issues are not black and white. His two-word summary of fair use law: It depends. He is the author of legal thrillers When the Devil Whistles, Dead Man's Rule, and Blood Brothers, and the Davis Detective Mysteries for young adults.
---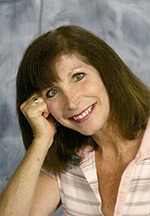 February 2014
Author Arlene Miller
Sharpen Your Grammar Skills With "The Grammar Diva"

Learn the latest rules in grammar and the primary grammar differences in fiction and nonfiction writing. Miller, also known as The Grammar Diva, is the author of four grammar books, including The Best Little Grammar Book.
---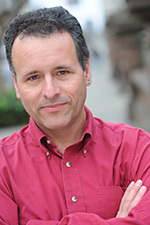 January 2014
Author Ransom Stephens
Open Your Mind to Point of View

Ransom Stephens discusses point of view through the arc of the story and reveals, that when correctly used, the right point of view will help establish the arc. He will also outline the diverse means available for publication. Stephens holds a PhD, UC Santa Barbara, and a BS (cum laude) from UC San Diego, both in the study of Physics. He is the author of The God Patent and The Sensory Deception.
---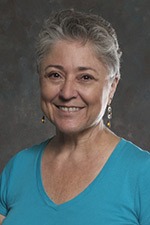 November 2013
Author Charlotte Cook
Building Your Arc:
Discovering the Bones of Your Story

Story editor and publishing expert Charlotte Cook outlines the essential components of story arc, detailing theme, voice, setting, scenes, characters, tension, conflict, resolution, and change. Cook, MFA, co-founded KOMENAR Publishing and served as its publisher and story editor for five years. Cook has brought more than 60 writers to publication.
---
October 2013
Author Victoria Johnson
Building Your Arc:
Discovering the Bones of Your Story

Victoria Johnson explores ways to identify your voice, recognize and instill themes that matter to you, find the five areas of story where theme can have the greatest impact, and weave these elements together in your novel. Johnson is an author and filmmaker. Her written works include The Doctors Dilemma and Grant Writing 101. Her poetry appears in online journal When Women Waken.
---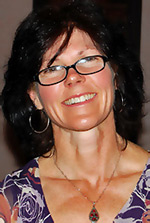 September 2013
Author Martha Engber
Your Characters Drive Your Plot

Martha Engber, author of Growing Great Characters from the Ground Up, outlines how our characters drive our plots as they encounter other characters and confront conflicts, resolutions, and rewards. Engber's literary novel, The Wind Thief, received a 5-star "original and highly recommended" rating from the Midwest Book Review. She is a journalist, sworkshop facilitator, lecturer, and book editor, and had a full-length play produced in Hollywood.
---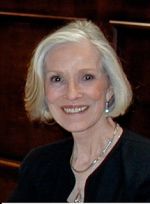 August 2013
Author Nancy Curteman
Add Tension to Your Toolbox

Tension is critical to storytelling. Readers want to be held and drawn in by the suspense that tension evokes, like a spring coiled tighter and tighter. Will it continue to grow? Release? Explode? Nancy Curteman is the author of four Lysi Weston mystery novels. She is a member of the Mystery Writers of America. She holds a Masters in French Literature from the University of Nice, France.