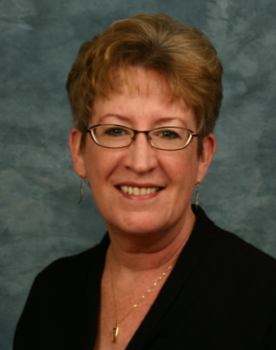 Whether you are writing historical fiction, a biography, an investigative piece, a polemic, or a fictional work that draws upon research to bolster authenticity, you will benefit from learning literary techniques that draw the reader in and make the important interesting. Mary Jo Ignoffo's passion for history and story-telling has led her to author six books that provide in-depth and original looks at fascinating moments in history. In our upcoming dinner meeting, Mary will explain how she weaves the myriad threads from conflicting accounts and sprawling transcripts into a satisfying narrative whole.
Mary's latest book, La Verdad: A Witness to the Salvadoran Martyrs (2014), fuses oral history interviews with historical commentary to tell the story of a Salvadoran woman whose steadfast commitment to the truth changed history in both El Salvador and the United States. Her biography of the rifle heiress Sarah Winchester, in the words of Gary Kurutz of the California State Library, "finally sets the record straight on one of the most fascinating and misunderstood women in California history."  And her Gold Rush Politics was the California State Senate's commemorative book in honor of California's Sesquicentennial. Mary's articles or book reviews have appeared in the Mercury News, Santa Clara Magazine, The Californian, and California History. She teaches history at De Anza College in Cupertino, California.
When: 
Monday, May 14 at 6pm
; talk begins at 
7:30pm
Where: Harry's Hofbrau, 390 Saratoga Ave, San Jose, CA 95129
Admission: $15 for members, $20 for nonmembers. Includes $10 credit for dinner.