JOIN US FOR OUR NEXT MEETING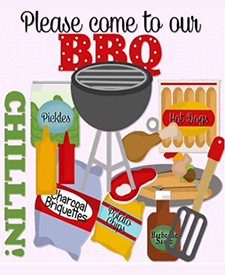 You're invited to South Bay Writers' annual potluck barbeque on Sunday, July 16 at 3:00 PM. The grill will be fired up as will be the mood of the day. Come for a day of feasting, fun with friends.
Please bring an item to share for the potluck according to the first letter of your last name: A – H Appetizer or Dessert; I – R Main Dish or Significant Side; and S – Z Salad. South Bay Writers will provide meat, wine, beer, water and soda.
Location: Edie Matthews' home, Santa Clara
Please RSVP: 408-985-0819 or edie333@sbcglobal.net