Come join author Ed Sams as he goes over publishing in the new digital age
January 8th, 6PM

JOIN US FOR OUR NEXT MEETING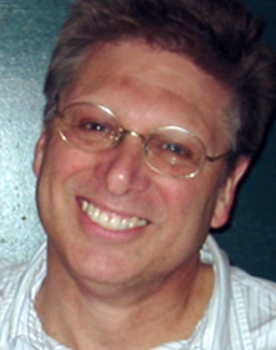 Become an American small press. Come join author Ed Sams on January 8, 2018, as he shares his experiences of twenty-five years running the Yellow Tulip Press. This small business has received national attention with its steady stream of curious chapbooks and hysterical histories through online and periodical reviews, state alternative press archives, an appearance at New York's Lincoln Center, and an art exhibit at the San Jose Museum of Art.
Sams will explain how he made his love of writing into a paying concern as well as share many of the strange and funny experiences of running an alternative press in the digital age.
When:
Monday, January 8 at 6pm
Where: Harry's Hofbrau, 390 Saratoga Ave, San Jose, CA 95129
Cost to attend (dinner included): $15 for Members, $20 for Guests
Check Out the Most Recent WritersTalk Newsletter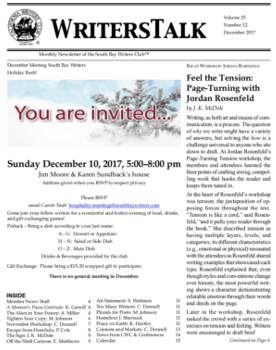 Click image for a pdf of the current issue of WritersTalk.
(Or go to our Newsletter page.)
Looking for a friendly place to dip your toes into literary waters? Suggest a story for WritersTalk. Submission guidelines HERE.
Renew My Membership
Our new fiscal year starts July 1, 2017. Please renew your membership on the Join page.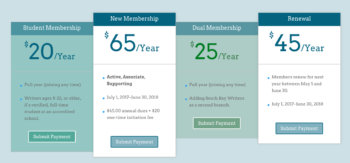 Too Many Visitors to Your Website? Too Many Book Sales?